Wilson County Sheriff's Office will hold a Benefit Auction at 6 p.m. Saturday, Dec. 5, at the Capitol Theatre to help former WCSO Sheriff's Deputy Earl Dyer.
The 49-year-old former deputy court officer remains hospitalized in a nursing facility where he is undergoing physical therapy following a bilateral stroke as a result of a prior surgery. This stroke paralyzed the court officer's arms and legs, rendering him unable to work. He has exhausted all county benefits and has limited government assistance to pay bills. In addition, his wife, Amy, is also unemployed due to physical limitations and is unable to care for him. They have no children.
One hundred percent of the proceeds raised from the auction will go to help former Deputy Dyer. Among the items to be auctioned are autographed memorabilia; electronics; an assortment of gift cards of varying denominations; handmade items; trips for two to various locales; lawn accessories; gift packages and many more goods and services.
"Deputy Dyer would love to be independent and would love to be able to help others as he has over the years in Wilson County," Sheriff Robert Bryan said. "Unfortunately, his prognosis remains guarded as to whether he will ever walk or regain full use of his arms. His future holds many hardships. Let us as a law enforcement family and community stand behind him at this time. I assure you, any assistance we can give will be only a fraction of the enormous service he has rendered the community over the years."
"If you know Earl, he never meets a stranger," said Sgt. Don Witherspoon, with whom he was first assigned after coming to work at the Wilson County Sheriff's Office. "He's always got a smile on his face, and talks to everyone. He's always been so independent. This is a man who hates asking for anything, but he needs our help."
The WCSO is planning more fundraisers in the near future.  Meanwhile, those who would like to help are encouraged to make donations through an account at CedarStone Bank on West Main in Lebanon, TN in the name of "Earl Dyer Fund." Contributions may also be dropped at the Criminal Justice Center (located adjacent the sheriff's office located at 105 E. High Street) or the Judicial Center, 134 S. College St. We will update everyone on the WCSO's progress as we prepare for this long, arduous journey for the Dyers.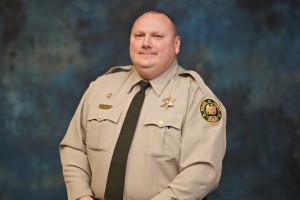 You may also make contributions to a separate GoFundMe account at this website: https://www.gofundme.com/earlamydyer