Child Rape Suspect Sentenced to 36 Years in Prison in Plea Agreement
Stephen E. Beck, 44, has been sentenced to 36 years in prison to be served day-for-day following a plea agreement entered in Circuit Court today for two counts of child rape.
Beck, who was scheduled to go to court on August 5, was facing multiple counts involving allegations of child rape, sexual exploitation of a minor and numerous other sex charges in both Wilson and Rutherford County, appeared in court in Wilson County today for the agreement. Circuit Court Judge Wootten accepted the plea in exchange for a sentence of 36 years to be served day-for-day at the Department of Corrections, lifetime community supervision and listed on the Sex Offender Registry for life.
It took more than two years, thousands of leads and hundreds of work hours through 17 states before the collaborative manhunt led authorities to Wilmington, N.C., whether they found Beck living under a stolen identity while hiding out with a friend.
"We are very proud of the law enforcement who worked on this intensive joint investigation from investigation to apprehension," said Sheriff Robert Bryan. "This was an excellent job of law enforcement coordination between our officers at the Wilson County Sheriff's Office and that of the Rutherford County Sheriff's Office, TBI and U.S. Marshall's Office."
Assistant District Attorney Tom Swink presented the facts of the case in the hearing in Wilson County Circuit Court this morning. Beck, who was represented by Jack and J.D. Lowery, testified he understood If he were to file for post conviction relief following the plea agreement or try to revoke his plea agreement, he would face trial by jury. Beck opted to waive his trial before a jury. He will enter the plea agreement in Rutherford County as well.
"We in our office appreciate the tireless efforts of law enforcement in tracking down this defendant so that he could be brought to justice here today," said ADA Swink. "We are also extremely grateful and appreciative of the two victims in this case and their family members, who have exercised both courage and patience through this long process. I believe that they feel a sense of justice with today's outcome. "
Beck was indicted in August 2010 by a Wilson County grand jury and by a Rutherford County grand jury for the sex charges before he fled the state. He was later captured in North Carolina, where he had been living under an alias since June 2013. Authorities developed information he had also been living in the Johnson City area as well while avoiding capture.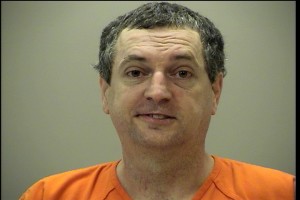 Earlier this year, the court postponed his court date for a mental evaluation. ADA Swink noted that an evaluation before the Middle Tennessee Department of Mental Health determined Beck was competent to stand trial.