of Wilson County, Inc.
The Senior Citizens Awareness Network of Wilson County Inc. (SCAN) is a 501c3 Non Profit Organization developed by the Wilson County Sheriff's Office to take a proactive approach to address the needs of seniors of Wilson County. Reports show Americans age 55 and older will double between now and the year 2030. As our senior population increases in record numbers so do issues related to addressing the needs of isolated, lonely, at risk and financially challenged seniors. The challenge to address these needs falls on all of us.
An Opportunity to Serve…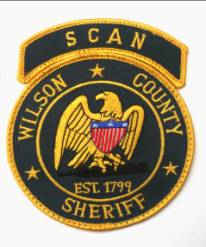 SCAN Officers are uniformed representatives of the Sheriff's Office. SCAN Volunteers go into the community to check on the safety and security of older citizens who have enrolled in the program. SCAN Officers drive to the homes of these citizens making personal contact, providing home security surveys, crime prevention information, and information related to local social and community services.
If you want to receive SCAN Services, wish to refer someone for SCAN services,or become a volunteer, contact the Wilson County Sheriff's Department at 615-444-1412 , ext 499.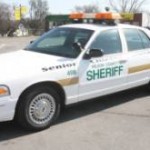 Ensuring public safety requires a partnership between law enforcement and the citizens we serve. By working together, we can effectively identify and solve issues in our community, reach out to our fellow citizens, and take decisive steps to prevent crime. SCAN offers you, the civic minded citizen, an opportunity to get involved and to make a difference. We encourage you to get involved in this program and make a difference.
SCAN is a 501c3 nonprofit organization.