Domestic Dispute leads WSCO Detectives to Large Marijuana-growing Operation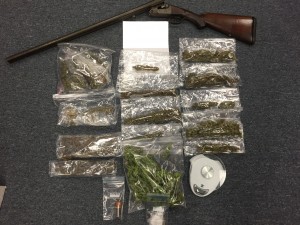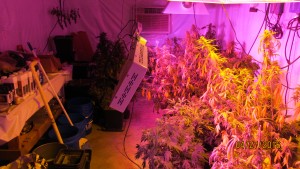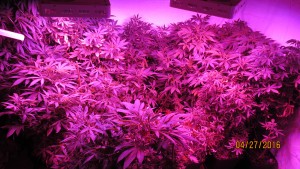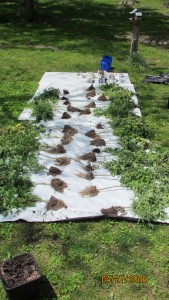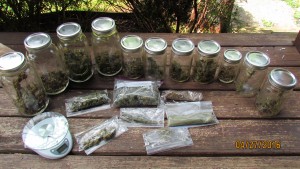 .
What began as a call regarding a domestic dispute at 570 Cooks Road in Mt Juliet Wednesday led Wilson County Sheriff's Detectives to a large growing operation of "high end" marijuana, 141 marijuana plants weapons and a large amount of cash.
Deputies responded to the home for a domestic assault report early Wednesday and arrested John Clark Woods for Aggravated Assault with a $2,000 bond. During the assault investigation, deputies located a large amount of marijuana inside the home. Narcotic detectives obtained a search warrant for the property and discovered 141 marijuana plants growing inside the garage, two hand guns, a shotgun, and several pounds of marijuana. Detectives estimated the street value of the marijuana to be over $400,000. They also seized almost $2,000 from the suspect that detectives believed was from the sale of marijuana.
Pending a grand jury investigation, one adult is expected to be charged in the case. Potential charges include Possession with Intent for Resale of Schedule VI (marijuana), Manufacture of Schedule VI (Marijuana), Possession of Firearms during the Commission of a Dangerous Felony and Possession of Drug Paraphernalia.
"This was great work by our detectives and the alert patrol officers who noticed the illegal substances during their investigation," said Sheriff Robert Bryan. "Drug activity generally goes hand-in-hand with violence. We applaud them for their hard work toward stopping at least one drug operation location and getting these potentially dangerous items off the streets."