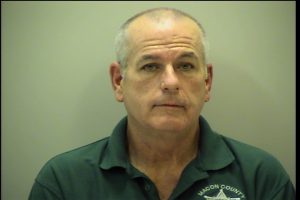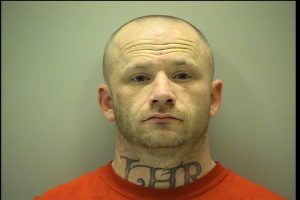 LEBANON, TN – A Macon County man was taken into custody last Monday night after he attempted to free a Wilson County inmate from jail. Scott Ronald Dorris, 54, was charged with Criminal Attempt to Facilitate an Escape and Criminal Impersonation of a Police Officer. Dorris came to the Wilson County Jail dressed as a law enforcement officer; wearing a Macon County Sheriff's Office polo shirt, presenting himself as an employee of the MCSO and proffered false documentation to Correctional Officers in an attempt to free inmate Richard Wayne Bohanan.  Correctional Officers recognized the false documents as well as other inconsistencies in Dorris's appearance and demeanor.
Investigators and Deputies responded immediately and Dorris was promptly taken into custody. "The officers who made contact with Scott Dorris displayed incredible awareness," stated Sheriff Robert Bryan. "Training, for situations like these, proved beneficial in maintaining a safe and secure correctional facility. This case will remain active while Dorris and other individuals may be charged as a result of this incident."
Dorris is currently being held in the Wilson County Jail on a $200,000 secure bond with his first initial court appearance on August 22, 2017. The investigation is on-going and there may potentially be more individuals charged as a result of this incident. The Wilson County Sheriff's Office is currently working with the Macon County Sheriff's Office to determine how Dorris was able to obtain the uniform shirt.