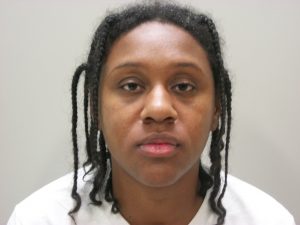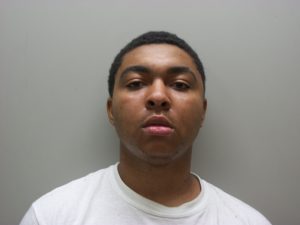 LEBANON (TN)-  In early September, the Lebanon/Wilson County Task Force assisted Gallatin Police Department with a narcotics investigation on 27 year-old Sade J. Burrow from Detroit, Michigan. Burrow was believed to be trafficking narcotics from Detroit to the Sumner/Wilson County areas.
 On Thursday, Sept. 24, the Wilson County Sheriff's Office Special Response Team executed a search warrant at the home of Burrow on Cedar Street in Lebanon. Burrow and 21 year-old Deon D. Sanford, also from Detroit, were located on the property. Detectives located approximately 10.5 ounces of heroin, 2.5 ounces of cocaine and 3.5 ounces of methamphetamine in their possession. Also located in Burrow's bedroom were a Smith and Wesson 9mm handgun and over $8,000.
 "The Task Force and Gallatin Police Department conducted a very thorough investigation after gathering information on drug trafficking that was occurring from Detroit to our area," stated Sheriff Robert Bryan. "There are several major roadways in and around Wilson County that often lead to drug trafficking to the Middle Tennessee area. We will continue to go after those who are supplying large amounts of drugs that are affecting our community."
 Both Burrow and Sanford were charged with Possession of Schedule I (Heroin), II (Cocaine), II (Methamphetamine) with Intent to Resale, Possession of Drug Paraphernalia, and Tampering with Evidence. Burrow was additionally charged with Possession of a Firearm during the Commission of a Dangerous Felony.
 Gallatin Police Department also made two arrests in Sumner County related to the drug distribution organization.