LEBANON, TN – The Wilson County Sheriff's Office responded to what started off as a domestic dispute early Saturday morning and ended with the suspect barricading himself inside a local residence at 290 Phillips Lane. Upon arrival by patrol officers, the suspect was aggressively waving a sword through the front entrance of the home directed towards officers. The suspect then barricaded himself inside the residence in a closet and was armed with the sword while also threatening to burn down the residence. The WCSO's Special Response Team (SRT) was activated and responded to the scene. Michael Chadwick Pruitte, 43, was taken into custody for Aggravated Arson, Aggravated Assault and Domestic Assault after an approximately 2 hour standoff with law enforcement before the SRT made entry into the residence and arrested him without incident.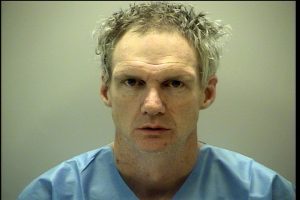 "We were able to quickly make contact with the victim and move them into a secured area during the standoff," stated Sheriff Robert Bryan. "We were able to successfully apprehend Mr. Pruitte without any injuries. We train extensively for situations like these and I commend our officers for their quick response in handling the situation appropriately."
Pruitte is currently being held in the Wilson County Jail with a total bond amount of $32,000. He is set to appear in Court for the Domestic Assault charge on March 8th at 9:00am and for the Aggravated Assault and Aggravated Arson charges on May 9th at 9:00am.