WCSO Reminds Public to Be Alert to Allowing Strangers into Homes Following Arrest
Wilson County Sheriff Robert Bryan is reminding residents to be alert to allowing people into their homes under false pretenses following a recent arrest for theft in what is believed to be a potential scam.
Candis Denise Taylor, 29, of 116 Elmwood Drive has been charged with violation of probation and theft of property after a woman reported she came to her home and asked for directions. The victim told detectives while she was trying to help her, the suspect asked to use the restroom in her home.
Once inside, the suspect began wandering through the house, according to the victim. Later, it was determined some jewelry was missing from the victim's home. Sheriff's detectives recovered the stolen property and arrested Taylor.
Taylor, who has a previous arrest record under the name Candis Dies, is currently in jail under $5,000 bond pending a court hearing scheduled for 9 a.m. Feb. 29.
"We just want the public to be aware there are people out there who may try to enter your home under a ruse of needing to use the restroom or some other excuse to get inside your home," Sheriff Bryan said. "Unfortunately, this happens from time to time and often involves older, vulnerable victims, but anyone can be a victim."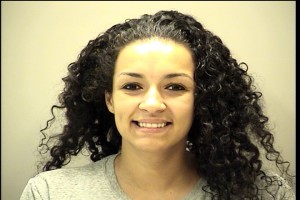 The Wilson County Sheriff's Office wants citizens to remain aware of visitors to their home, especially when anyone asks to enter your home. If there is anyone at your residence that you are suspicious of, please call the Wilson County Sheriff's Office at 615-444-1412.