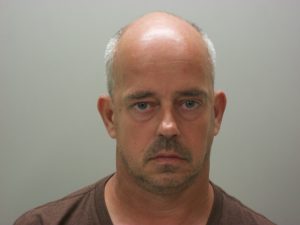 LEBANON (TN) – The Wilson County Sheriff's Office is releasing details and findings of an investigation that lasted over a 6-month period in hopes of identifying more people that were victimized through numerous vehicle burglaries that took place involving multiple jurisdictions. Deputies began noticing a spike in vehicle burglaries throughout Wilson County involving the "smash and grab" method where the suspect shattered the windows to gain entry. Through intelligence sharing, detectives throughout Middle TN began to link information about the specific methods of these crimes and soon determined that these crimes were occurring in multiple jurisdictions; almost all of them occurring at public boat ramps and/or public parks.
 Detectives with the Wilson County Sheriff's Office soon began a collaborative effort working with investigators throughout Davidson County, Smith County, Dekalb County, Williamson County, Putnam County and Rutherford County. After gathering intelligence from all jurisdictions, detectives quickly developed a suspect and identified the individual as Michael L. Ballinger, a Wilson County resident.
 "This investigation is a perfect example of what can be accomplished when law enforcement agencies come together and share information," stated Wilson County Sheriff Robert Bryan. "This investigation was well executed, and I would like to thank all of the agencies involved for their welcomed assistance. Detective Bryan McDonald spent countless number of hours on this case pursuing the suspect who victimized so many people. Due to the overwhelming amount of items discovered at Mr. Ballinger's residence, we are still looking to link many of those to victims who have not been identified yet. We will be working together to get those stolen items back to the original owners."
 Based on the totality of the facts and evidence in this case, a search warrant for Ballinger's residence was executed where detectives located more than 100 purses that appear to be stolen. Although several of the victims in these cases have been identified, many items have not been linked to a specific case. Detectives want to know if you have been a victim of a vehicle burglary, particularly where there has been forced entry made into the vehicle by shattering the window, to please contact the proper law enforcement agency of which the burglary occurred. A detailed inventory that includes pictures of each recovered item will be available to each victim that has a verified theft.