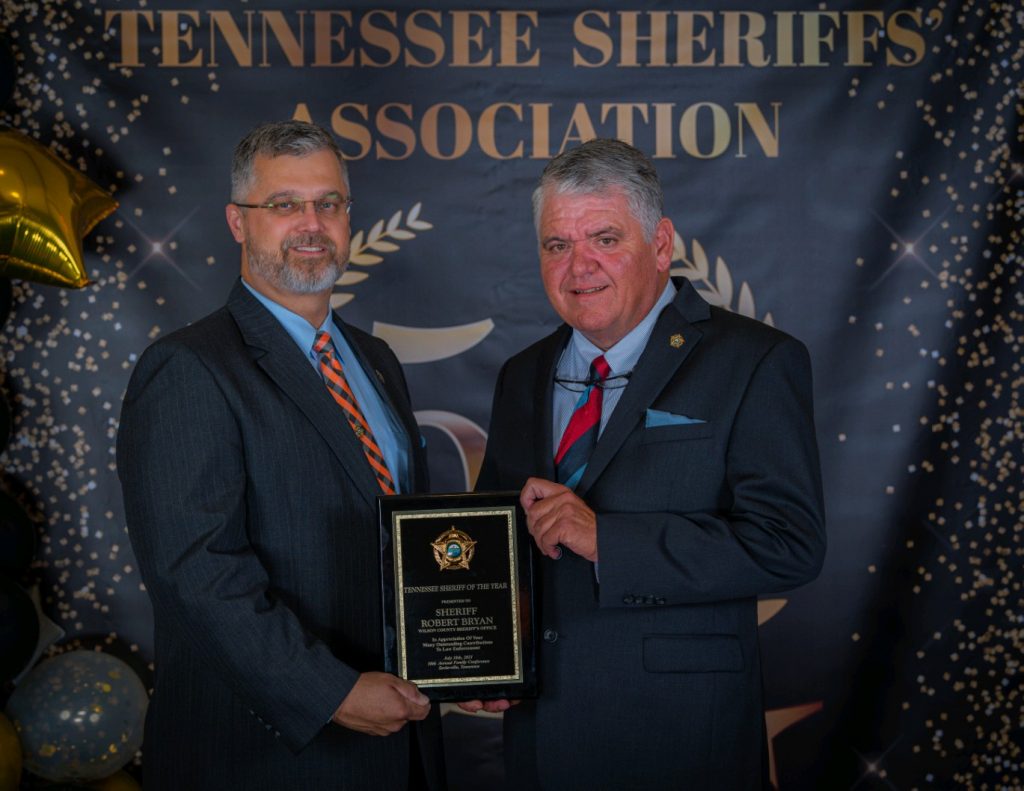 It is with great honor to announce that Sheriff Robert Bryan has been named the "2021 Tennessee Sheriff of the Year" during the Tennessee Sheriffs' Association's 50th Annual Conference this week in Sevierville. The award, which was voted on by Sheriffs across Tennessee, was presented to Sheriff Bryan by TSA Executive Director Sheriff Jeff Bledsoe (Ret) during a banquet held on Wednesday night.
"I am truly honored to be recognized by Sheriffs across Tennessee with this award. It was a very humbling experience for me and the Tennessee Sheriffs' Association has always held a special place in my heart," stated Sheriff Robert Bryan. "I can't say enough about the support that has been given from both my family and the men and women who selflessly put their lives on the line each day from the Wilson County Sheriff's Office."
The award was given by his peers in appreciation of his many outstanding contributions to law enforcement over his 32 year career. Please join us in congratulating Sheriff Bryan on this prestigious award.